The Revela'T festival is a meeting point for all photography enthusiasts, a unique event where you will meet people as passionate as you.
Depending on your wishes and availability, you can take on different types of tasks, before and during the festival.
You will discover, learn and have a great time.

Do you want to join us and take part in the great photography festival? There are already a lot of us…
Come and experience it!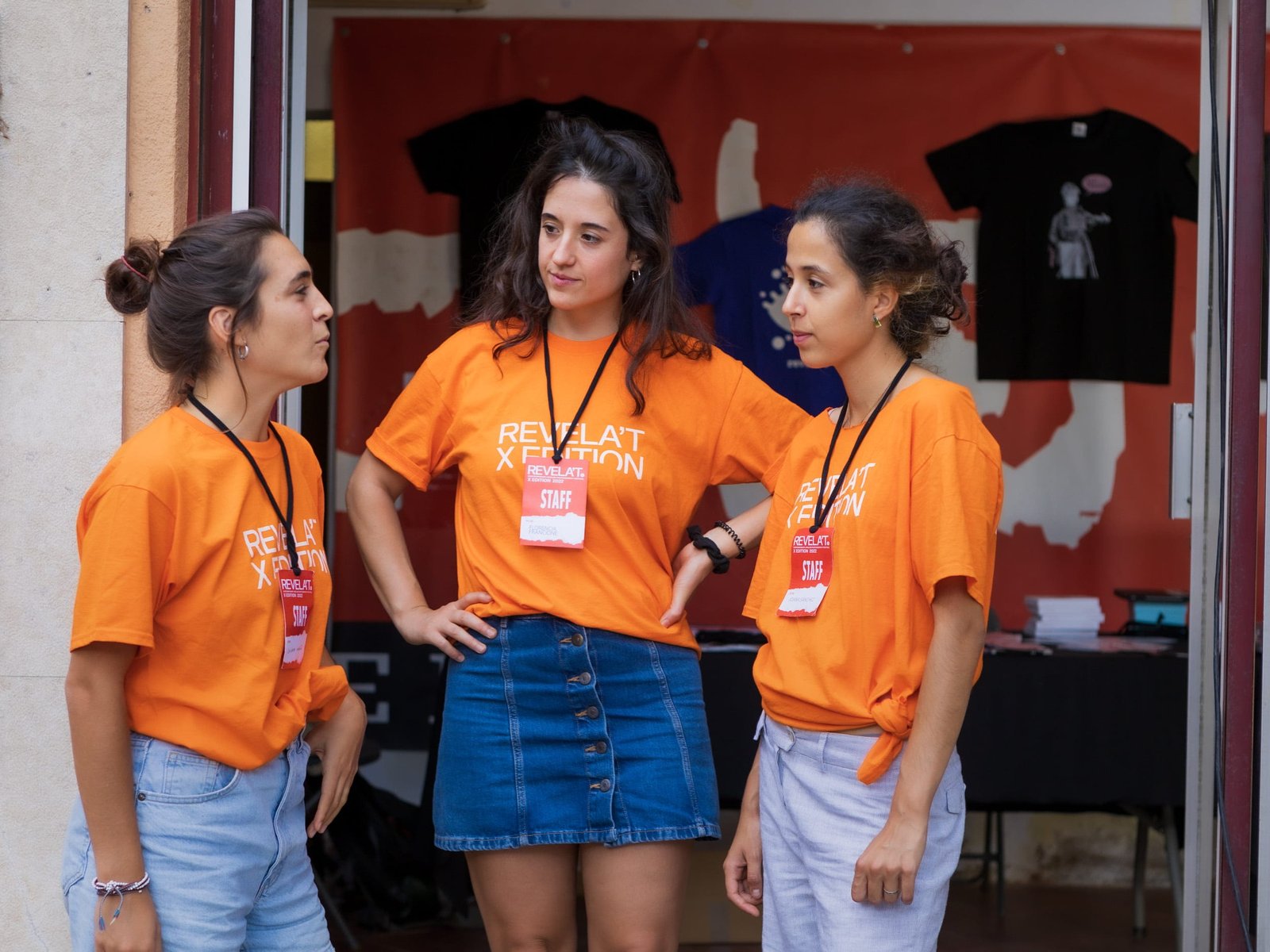 WHAT WOULD YOU LIKE TO DO?

We are looking for volunteers to:
Assist in production, before and/or after the festival.

Assembly and disassembly of exhibitions (together with many of the artists).

Control of rooms, information, etc.

Assistants for workshops, markets and recreational activities.

Bars, kitchen…
And if you live near Vilassar de Dalt, you can also be a host family welcoming other volunteers or visitors.
And to compensate you for all your effort and will
WE OFFER YOU:
The Revela'T 22 Kit with
Accreditation with access to all exhibitions and activities for all days of the festival


T-shirt of the current edition

Tote bag

Breakfast and necessary meals

Exclusive guided visit for the team of volunteers

Vermouth and opening party

Festival closing party