Revela'T 2020: Humanity, a portrait of the present
Coinciding with the 65th birthday of the exhibition The Family Of Man, curated by Edward Steichen, we have taken this iconic exhibition as the leitmotif of the 2020 edition. Edward Steichen, we have taken this iconic exhibition as the leitmotif of the 2020 edition.
The Family Of Man is framed in the 1950s, a particularly convulsive decade in which
major socio-political phenomena took place. At the same time, the so-called Humanist photography, which takes the person as its backbone, extolling and valuing their qualities and values, was consolidated and values, their spirit and dignity.
Edward Steichen and his assistant Wayne Miller (from the photography department of the MOMA) took on the challenge of creating an exhibition showing a portrait of humanity at that time. It is considered to be the largest photographic undertaking ever undertaken and is still can still be visited in the castle of Clearvaux in Luxembourg.
From Revela'T we proposed to re-visit it under the name Portrait of Humanity,
approaching the same globalising spirit, while offering a contemporary vision.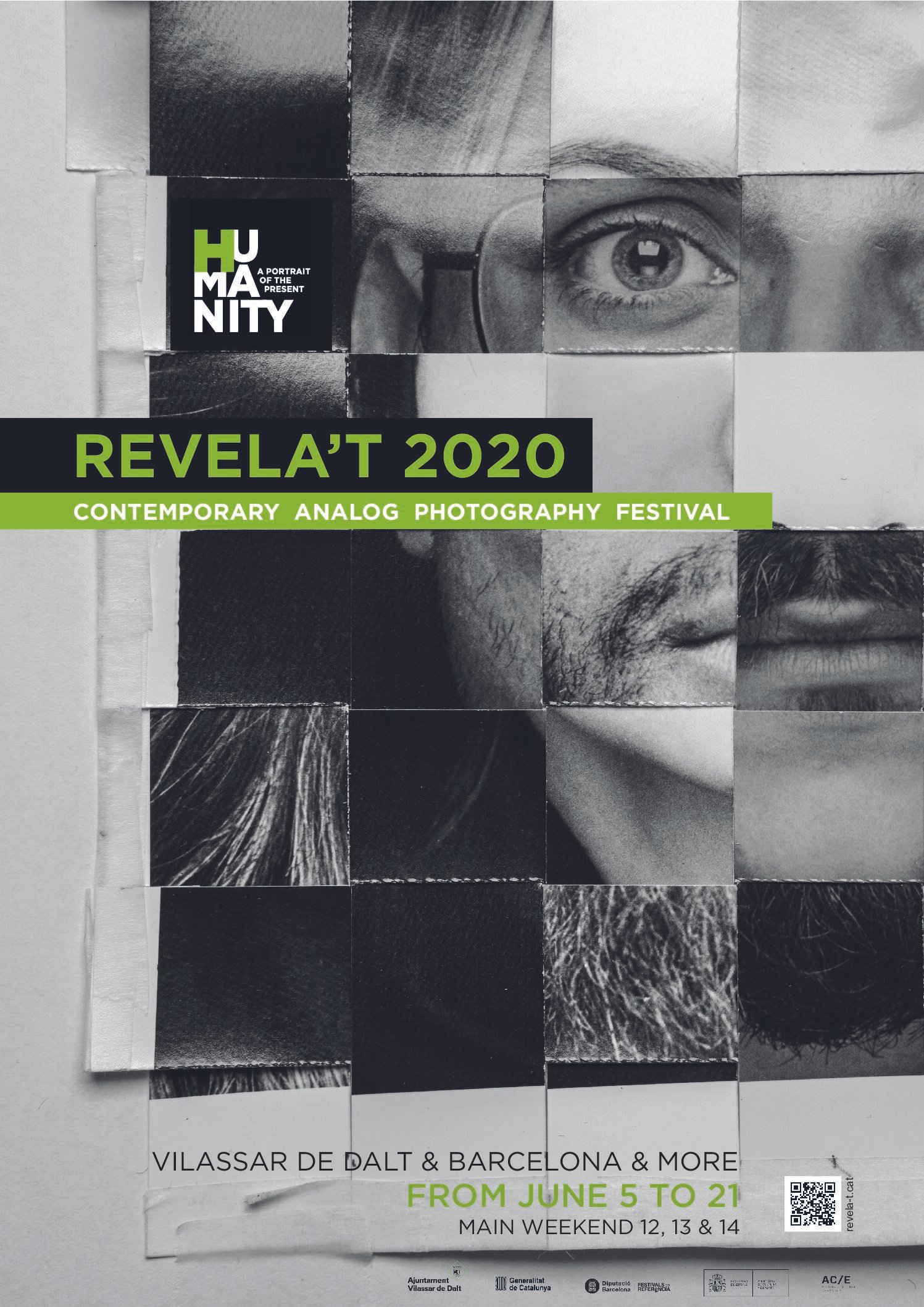 EXPOSITIONS
In the international sphere, we could call the following the international highlights: Sweet Nothings de la inglesa Vanessa Winship, Grays the mountain sends del americano Bryan Shutmaat, Esencia del cubano Raul Cañibano o Fovea de la canadiense Sarah Seené. Entre los españoles destacaríamos la exposición Solovki de Juanma Castro Prieto i Rafel Trapiello, Madrid en Plata de Luís Baylón y Espace1 de José Ramón Bas. Y como representantes catalanes la de Txema Salvans y la de Adriana López Sanfeliu. En 2020 hicimos diferentes exposiciones exteriores, Gigantes de Toni Privat y la Escudilla de Teo Vázquez. Tuvimos 4 exposiciones colectivas: La de Leica Users Group,  The Family o Man; la de la IEFC con las fotografías de 3 alumnos y comisariada por Joan Teixidor y la del trabajo de los residentes a la Residencia de Creación y Experimentación 2019.
R'T OFF:
10 exhibitions in Barcelona, and we also exhibited at the Hospitalet de Llobregat, Torroella de Montgri, Cádiz, Eibar y Pamplona. We also had two major exhibitions produced by us. At the Plaza Santa Anna of the county capital Mataró and also to the seaport of Premià de Mar.
PROGRAMME
You can download the programme here.